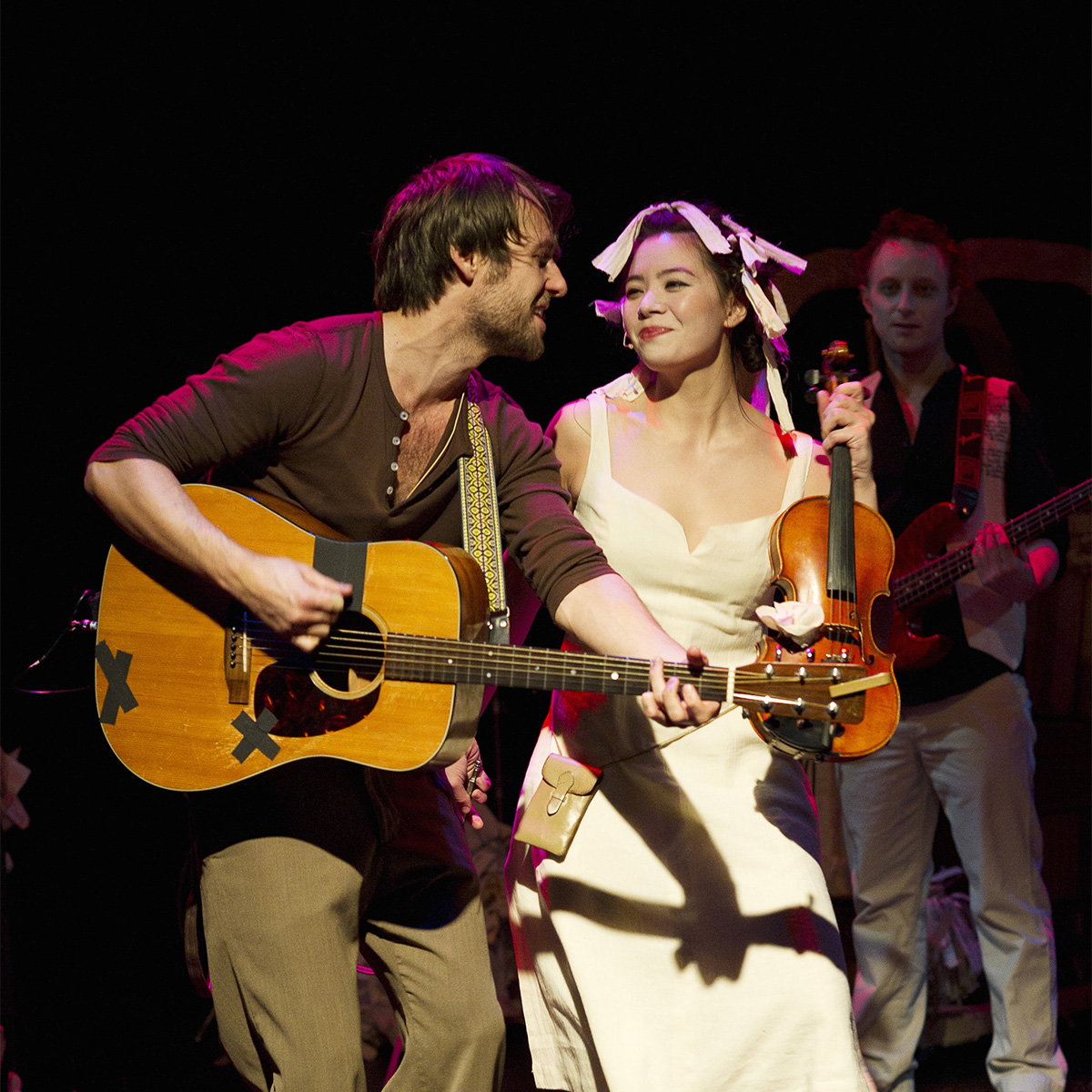 Chelsea Hotel: The Songs of Leonard Cohen
Running Time: 2 hours
by Tracey Power & Steve Charles
Produced & Presented by Firehall Arts Centre
Musical Direction & Arrangements by: Steve Charles

A crowd favourite when it first opened at the Firehall in 2012 and went on to tour Canada, Chelsea Hotel is back. Celebrating the life and work of the late Mr. Cohen, Chelsea Hotel follows a writer with a tumultuous love life haunted by the memories of the past. He checks into New York's infamous titular hotel, desperate to find the words and inspiration for his next song. Told through song and old relationships, the production is an inventive fusion of music, dance, and drama embodied as a poetic musical journey of the creative mind, set in a hotel room.
Buy Tickets
Event Details
Chelsea Hotel is a knockout
— The Georgia Straight
Showtimes
Monday: —
Tuesday: 7:30pm
Wednesday: 1:00pm & 7:30pm
Thursday: 7:30pm
Friday: 7:30pm
Saturday: 3:00pm & 7:30pm
Sunday: 3:00pm
Special Performances
Previews: Feb. 3rd at 7:30, 4th at 3pm, 6th at 7:30pm & 7th at 1pm.
Opening Night: Feb. 7th at 7:30pm
Pay-What-You-Can: Tuesdays at 7:30pm and Wednesdays at 1pm
Post-show Talkbacks : Every Thursday evening during the run
Ticket Prices
Tickets from $30-50, sliding scale in $5 increments.
Why not select a slightly higher price if you can? You'll support the Firehall, and allow us to continue to offer subsidized and pay-what-you-can tickets to our neighbours.
Credits
by Tracey Power & Steve Charles
Produced & Presented by Firehall Arts Centre
Musical Direction & Arrangements by: Steve Charles
Image: Chelsea Hotel, show image from the 2012-13 season. L to R Adrian Glynn & Marlene Ginader. Photo by David Cooper Photography