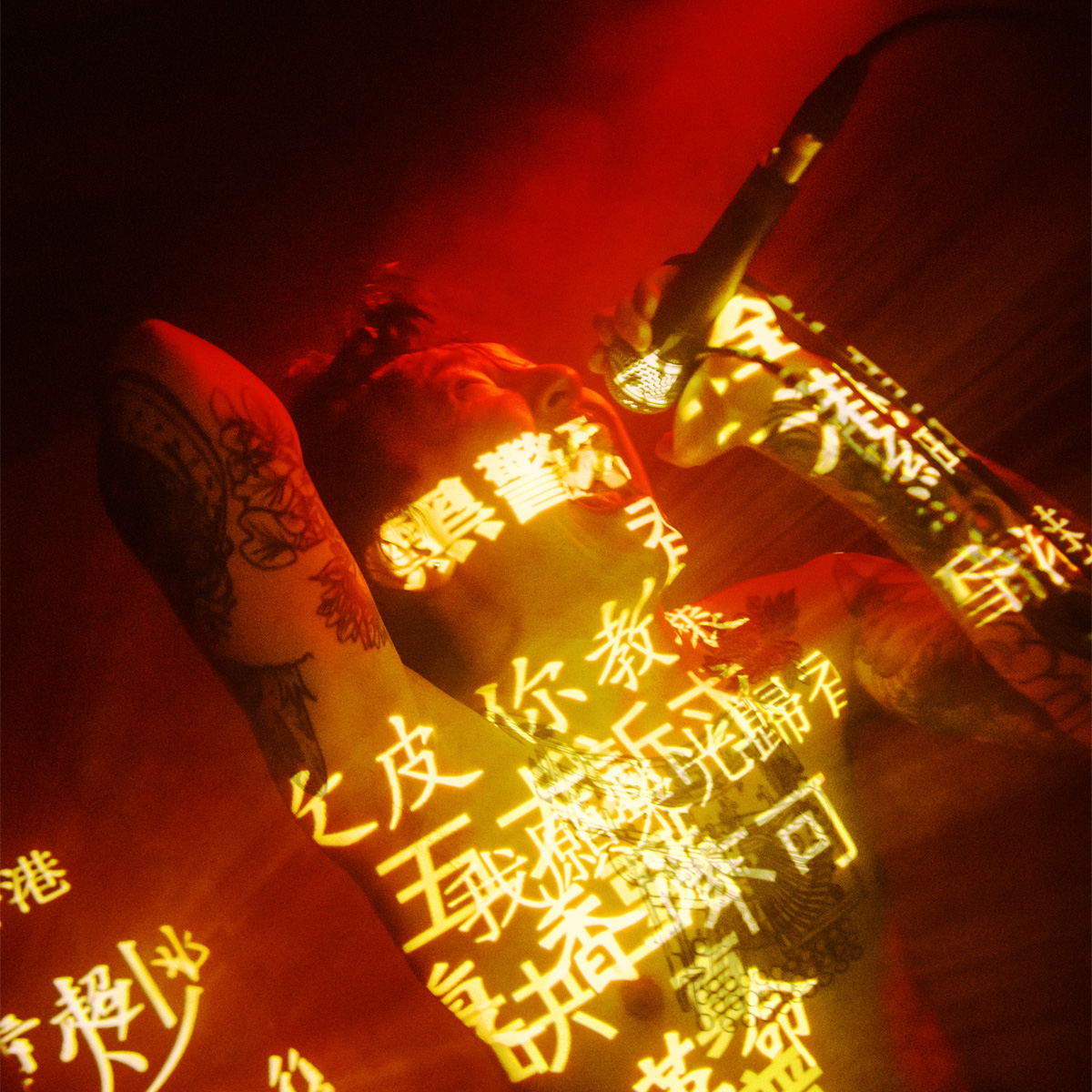 Happy Valley
Running Time: 60 Mins | No Intermission
The Firehall closes its 2022-23 season with the world premiere of rice & beans theatre's 'Happy Valley' from Thursday, May 25 to Sunday, June 4.

Created and performed by award-winning playwright Derek Chan 陳嘉昊, 'Happy Valley' is a new solo, interdisciplinary performance piece that dissects the historic, political, and cultural context surrounding Hong Kong's current democratic struggles told through text, song, multimedia, and music.

Mainland China promised Hong Kong a high level of autonomy and the right to self-determination back in the '80s, in preparation for the 1997 Handover from British colonization. It has been almost 25 years since Chris Patten and his family tearfully waved Hong Kong goodbye at Victoria Harbour. It has been 3 years since the first yellow raincoat drifted from the sky at Pacific Place. And it has been never since the people of Hong Kong had any agency over their fate. Fast forward to 2023: everything that has happened since is in danger of having never happened at all. To us, democracy is a luxury.

Buy Tickets
Event Details
Listen with compassion.
— Derek Chan
Showtimes
Monday: —
Tuesday: 7:30pm
Wednesday: 1:00pm & 7:30pm
Thursday: 7:30pm
Friday: 7:30pm
Saturday: 3:00pm & 7:30pm
Sunday: 3:00pm
Special Performances
Previews: May 25 at 7:30pm &
May 26 at 7:30pm
Opening Night: May 27 at 7:30pm
Pay-What-You-Can: May 30 at 7:30pm &
May 31 at 1:00pm
ASL performance: May 31 at 7:30pm
Post-Show Talkback: June 1 (after the evening show)
Ticket Prices
Tickets from $25-45, sliding scale in $5 increments.
Why not select a slightly higher price if you can? You'll support the Firehall, and allow us to continue to offer subsidized and pay-what-you-can tickets to our neighbours.
Credits
Credits for Happy Valley:
Playwright & Performer: Derek Chan 陳嘉昊
Director: Anjela Magpantay
Dramaturg: Heidi Taylor
Set/Props/Costume Designer: Megan Lane
Video Designer: Andie Lloyd
Lighting Designer: Jonathan Kim
Sound Design: Sapphire Haze
Understudy: Ching Koo
Stage Manager: Anonymous
Production Manager: Pleasant Clearing
Technical Director: Anonymous
Image Credit: Pedro Augusto Meza
Warnings
Content: documentary footage of state violence, swearing, drinking and references to violence, abuse and addiction
Sensory: burning incense, loud noise, haze, strobe and flickering/flashing projections