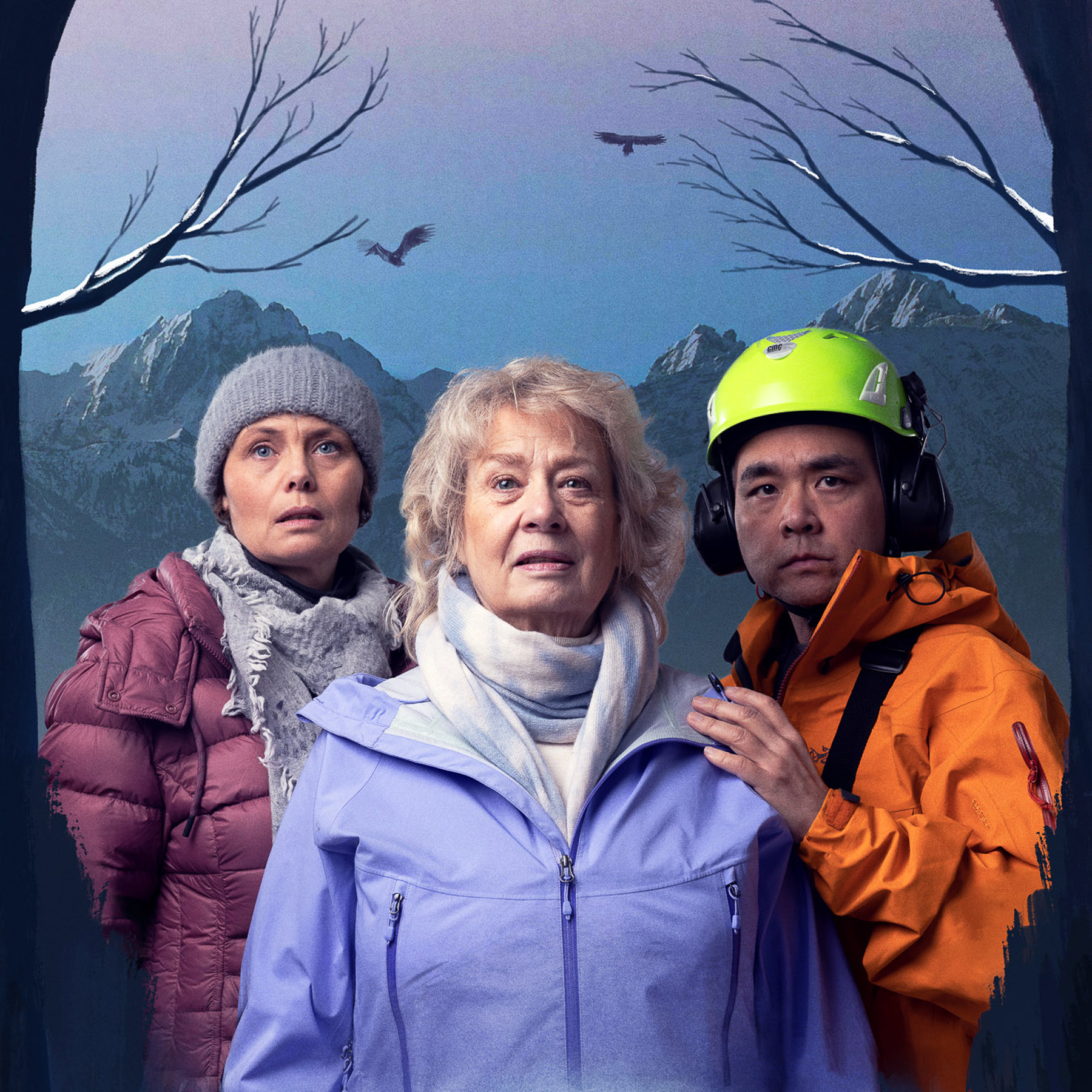 OUR GHOSTS
Running Time: TBC
The Firehall is pleased to present the Vancouver premiere of Our Ghosts from Sunday, March 19 to Sunday, April 2, 2023.

Written by Sally Stubbs and produced by Our Ghosts Collective in association with Western Gold, Our Ghosts is a haunting mystery inspired by the disappearance of the playwright's own father. This theatre production explores the ramifications of official and personal responses to the disappearance of a plane and its pilots. At the heart of the play, however, is a love story and the mystery that defines one woman's life and, by extension, the lives of her children: the disappearance from the Comox Air Base of a Canadian Forces fighter jet and, with it, Flight Officer Gerald Stubbs.

"It is great to welcome Sally Stubbs back to The Firehall with our presentation of her script, Our Ghosts," says Artistic Producer Donna Spencer. "Sally has put together a wonderful team of collaborators to bring this autobiographical story to the stage, sharing the impact of her family's loss and the reverberations from that loss on others including Search and Rescue workers as well as Air Force colleagues."
Buy Tickets
Event Details
Immensely moving. ..opens a space for belief.
— Martin Kinch
Showtimes
Monday: —
Tuesday: 7:30pm
Wednesday: 1:00pm & 7:30pm
Thursday: 7:30pm
Friday: 7:30pm
Saturday: 3:00pm & 7:30pm
Sunday: 3:00pm
Special Performances
Pay-What-You-Can: Tuesdays at 7:30pm
Wednesdays at 1pm
Post Show Talkbacks: March 23 & 30, after the evening performance
Previews: March 19 at 3:00pm
March 21 at 7:30pm
March 22 at 1:00pm
Opening Night: March 22 at 7:30pm
Ticket Prices
Tickets from $25-45, sliding scale in $5 increments.
Why not select a slightly higher price if you can? You'll support the Firehall, and allow us to continue to offer subsidized and pay-what-you-can tickets to our neighbours.
Credits
Credits for Our Ghosts:
Written by: Sally Stubbs
Produced by: Our Ghosts Collective in association with Western Gold
Directed by: Sarah Rodgers
Associate Director: Raugi Yu
Performances by: Corina Akeson, Sebastien Archibald,  Lucy McNulty, Barbara Pollard, and Raugi Yu
Lighting Designer: John Webber
Set Designer: Jessica Oostergo
Costume Designer: Sheila White
Sound Designer: Evan Rein
Choreographer: Tracey Power
Props:  Monica Emme
Technical Director/Project Manager:  Nico Dicecco
Stage Manager:  Angela Beaulieu
Apprentice Stage Manager:  Selina "Twitch" Tobin
Image Credit: 'Here!' – L to R Corina Akeson; Barbara Pollard; Raugi Yu. Composite image: Matt Reznek.