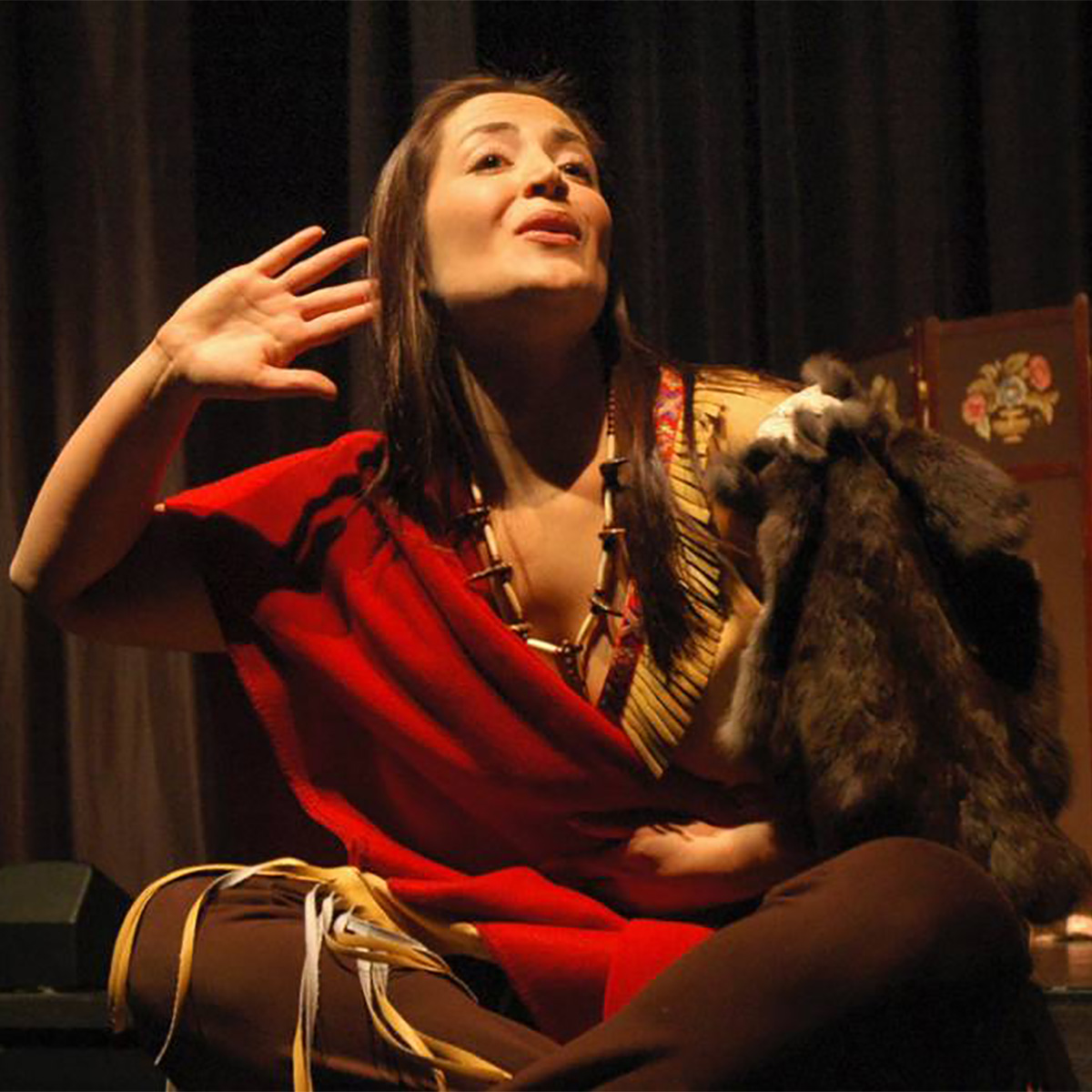 Paddle Song
Running Time: TBD
by Dinah Christie & Tom Hill
Produced & Presented by Firehall Arts Centre

Paddle Song reflects the proud legacy of trailblazing Mohawk poet Pauline Johnson in an energetic and humorous one-woman musical. Follow the enigmatic heroine of a performer who embraced her heritage as the daughter of a respected Six Nations Mohawk Chief and an English mother in the late 1800s.


Buy Tickets
Event Details
Showtimes
Monday: —
Tuesday: 7:30pm
Wednesday: 1:00pm & 7:30pm
Thursday: 7:30pm
Friday: 7:30pm
Saturday: 3:00pm & 7:30pm
Sunday: 3:00pm
Special Performances
Previews: May 24th at 7:30pm & May 25th at 3pm
Opening Night: May 25th at 7:30pm
Pay-What-You-Can: May 28th at 7:30pm & May 29th at 1pm
Post-Show Talkback: May 30th at 7:30pm
Ticket Prices
Tickets from $30-50, sliding scale in $5 increments.
Why not select a slightly higher price if you can? You'll support the Firehall, and allow us to continue to offer subsidized and pay-what-you-can tickets to our neighbours.
Credits
by Dinah Christie & Tom Hill
Produced & Presented by Firehall Arts Centre
Image: Cheri Maracle as E. Pauline Johnson in Paddle Song