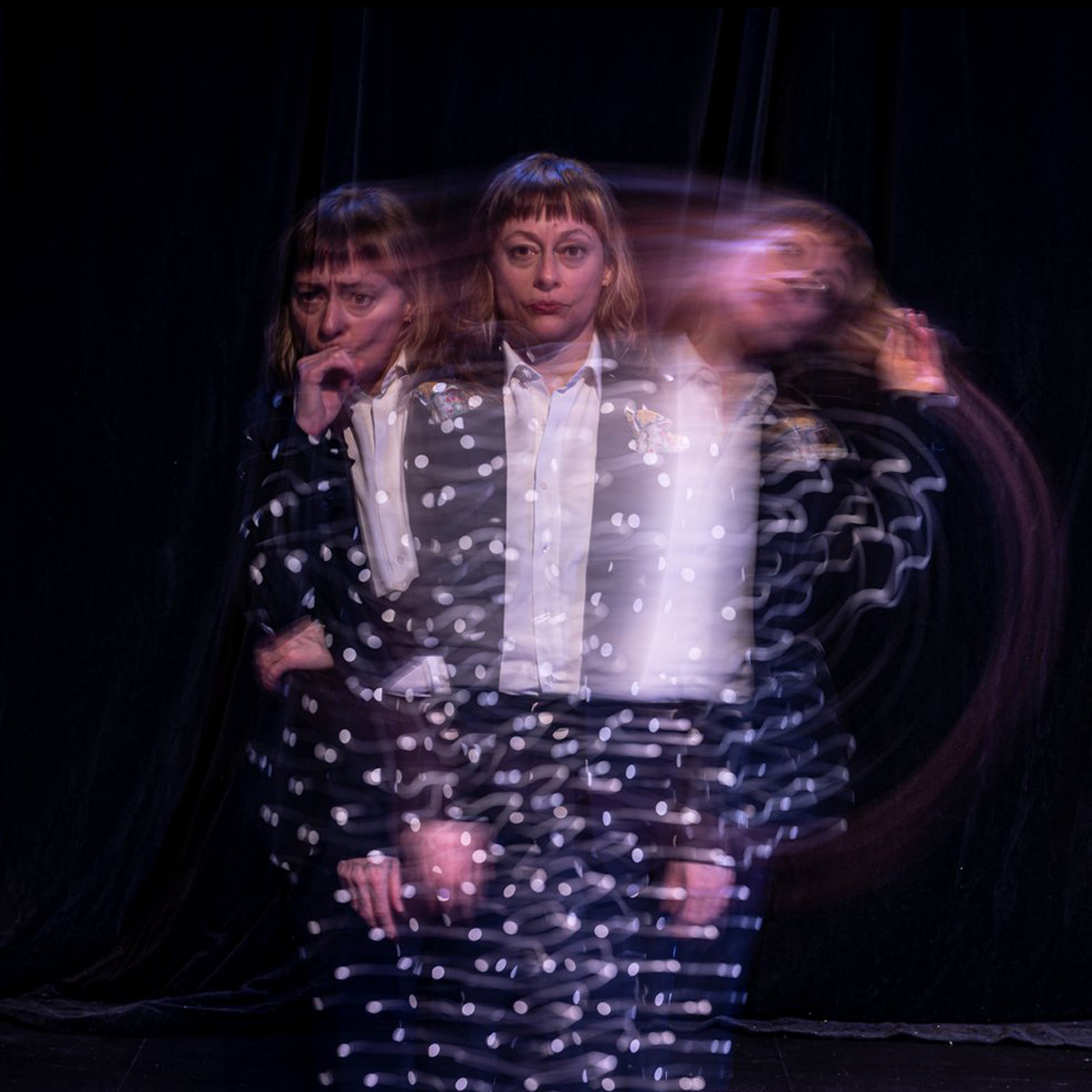 Pants
Running Time: 1 hour
by Tara Cheyenne Friedenberg
Produced by Tara Cheyenne Performance
Presented by Firehall Arts Centre

Tara Cheyenne Friedenberg reimagines gender through the movement of the middle-aged body in her solo dance-theatre performance. Pants takes a deep dive into the shallow end of binary conceptions of gender through its alarming comedy and personal storytelling.
Buy Tickets
Event Details
Showtimes
Monday: —
Tuesday: —
Wednesday: 7:30pm
Thursday: 7:30pm
Friday: 7:30pm
Saturday: 7:30pm
Sunday: —
Special Performances
Opening Night: Jan. 17th at 7:30pm
Post-Show Talkback: Jan. 18th at 7:30pm
Ticket Prices
Tickets from $30-50, sliding scale in $5 increments.
Why not select a slightly higher price if you can? You'll support the Firehall, and allow us to continue to offer subsidized and pay-what-you-can tickets to our neighbours.
Credits
by Tara Cheyenne Friedenberg
Produced by Tara Cheyenne Performance
Presented by Firehall Arts Centre
Image by Wendy D. Photography