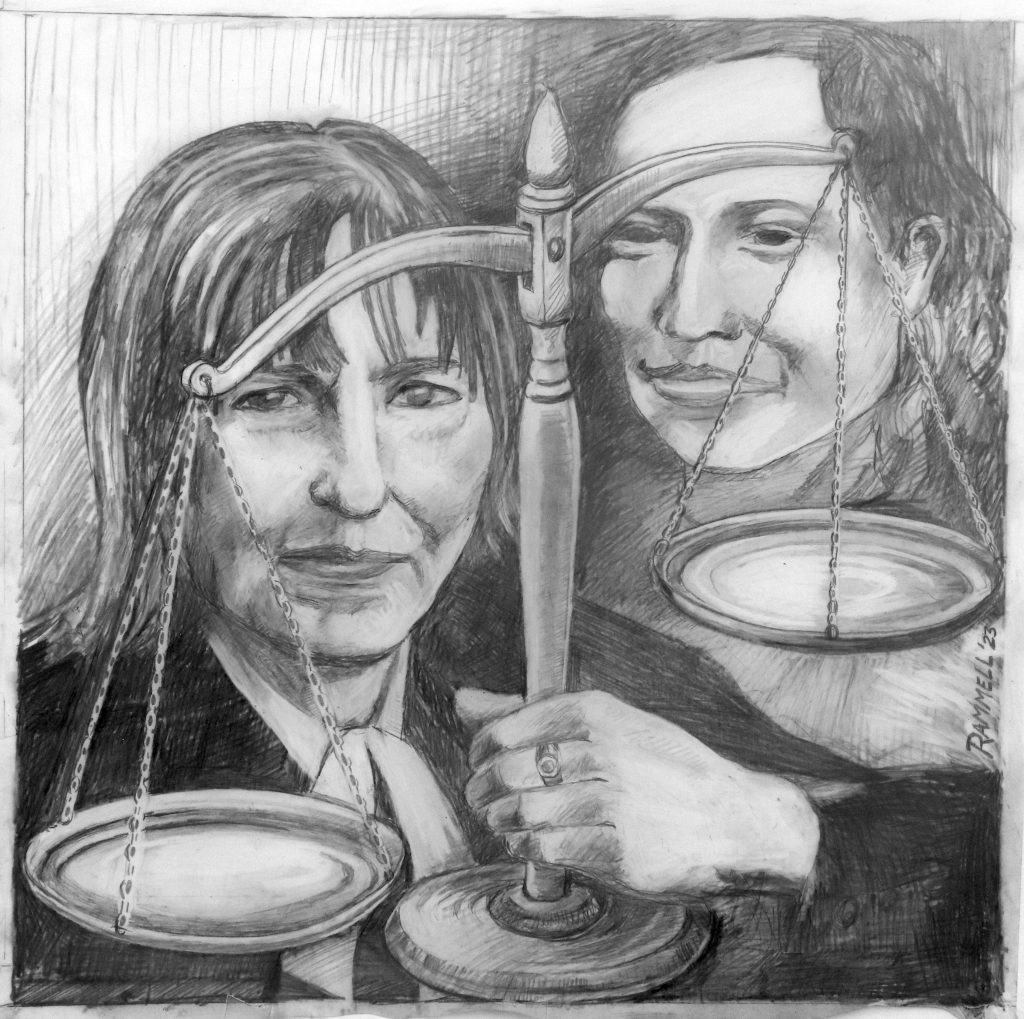 The Judge's Daughter
By Mairy Beam, Produced by Sinister Seniors, Directed by Lindy Sisson

A crowd and critic favourite from the 2023 Vancouver Fringe, The Judge's Daughter is back - provoking discussion as it dares to question the actions of our BC Supreme Court Judges. There are two ways this could go, and the final scene hinges on the judgement of you, the audience.

This play takes place in the Whistler ski cabins of brilliant lawyer, Judge Kelly Saint Patrick, and her lawyer husband James Brown. Young love blooms for their daughter, Erin, and her activist boyfriend. When a sudden death raises the morality of jailing anti-pipeline protesters, family relationships and professional reputations are threatened. It's time for judgement and the audience is the jury.

Cast: Jennifer Fahrni, Sidney Klips, Arsham Farasat, Linden Banks.

Illustration by George Rammell

* This is a Guest Presentation. Firehall Passholders cannot redeem their passes for this show.

Buy Tickets